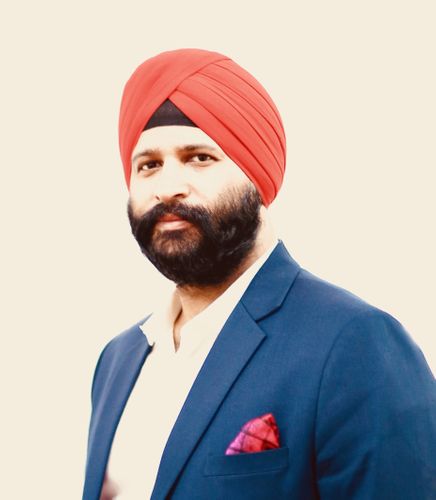 Gaurav Juneja
Director
,
MEX Exhibitions Pvt Ltd
With a vast and varied experience spanning over 20 years in the Exhibition Industry, Mr. Gaurav Juneja has proved his mettle in the Indian exhibition industry by organising some of the most successful & industry acclaimed trade shows across varied industry verticals not only in India but Overseas as well.
With a degree in business management from Symbiosis, Mr. Juneja's strategic know-how and his management & leadership skills have propelled MEX to become one of the most prominent exhibition companies in India. The company has grown exponentially under his guidance, and today organizes some of the most celebrated trade shows such as Gartex Texprocess India, Gifts World Expo, LED Expo Thailand, Denim Show & many more. His vision prompted MEX to move beyond India to overseas markets for organising exhibition in countries such as Singapore, Thailand & Dubai as well.
Gaurav Juneja was the visionary behind very successful shows or rather industry platforms like 'Mediaexpo', & LED Expo India both of which have now been acquired by Messe Frankfurt & Running very successfully.
With a significant exposure in conducting exhibitions involving high profile government ministries & industry stakeholders, he is a dynamic stakeholder behind the growth trajectory of the Indian exhibition industry.

Mr. Juneja is involved in organizing shows and exhibitions & MEX Plays a dual role:
Independent Show Organizer: Under the leadership of Gaurav Juneja MEX works as an independent show organizer, where they manage events and exhibitions on their own or through his company without direct affiliation with any specific exhibition or trade show organizer.
International Partnerships: MEX also collaborates with international partners, Like Messe Frankfurt India and Impact Exhibition Co Ltd Thailand, to organize joint shows. These partnerships involve co-organising & Joint ownerships of exhibitions where each party brings its expertise, resources, and networks to create successful shows.
This dual role suggests that Mr. Juneja has experience and expertise in the exhibition and event management industry and has established connections with international partners to enhance the reach and impact of the shows he organizes.